Welcome to my Phil Collins / Genesis' Trading Lists
Last update : September 10th, 2006
Check out!
Make your choice!
- NOTHING FOR SALE -
I'm now ONLY interested in DVD or hidden recordings
Trading Audio List
Trading Audio List
PAL Video List
NTSC Video List
PAL Video List
NTSC Video List
FRENCH PROMOTIONAL INFO SHEET ABOUT A HOT NIGHT IN PARIS
INFO SHEET ABOUT THE NEW MIKE & MECHANICS...
- IMPORTANT -
Trade rules : I use Verbatim, Kodak, TDK or Memorex blank discs. Regarding videos, I use high quality hifi stereo tapes (TDK-Sony-Philips). Please do the same thing.
NOTE : Free trading of unreleased stuff is allowed by Phil / Genesis management and promoted on their official website.
This website respects all rules stated in the official Genesis / Collins Official Website.
* NO COPY / NO TRADE OF ALL OFFICIAL RELEASES (video or audio) *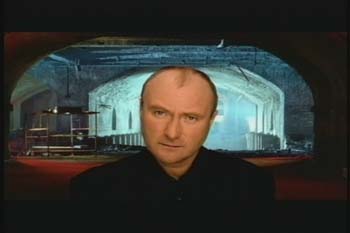 I will do fast and reliable trading
gentrades at free.fr